We offer a place where people of all religious, non-religious, and philosophical persuasions can come together to learn, support and deepen practice under the guidance of two guiding meditation teachers.
Larry Rosenberg
Larry Rosenberg is the founder and a Guiding Teacher at CIMC. Larry is the author of Breath by Breath: The Liberating Practice of Insight Meditation, Living in the Light of Death: On the Art of Being Fully Alive, and Three Steps to Awakening: A Practice for Bringing Mindfulness to Life.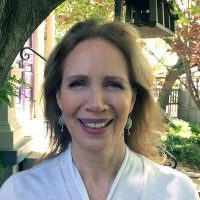 Narayan Liebenson
Narayan Liebenson is a Guiding Teacher at the Cambridge Insight Meditation Center, and has been teaching at the Center since it opened in 1985. Narayan is also a Guiding Teacher at the Insight Meditation Society in Barre, MA. She is the author of The Magnanimous Heart and Life as Meditation. Her training includes over 35 years in the Theravada tradition, as well as ten years in Chan with the late Master Sheng-yen. Narayan Liebenson finds it a joy and a privilege to share the Buddha's teachings with all who are interested.