CIMC endeavors to provide an inclusive and welcoming environment for all members of our community to practice and participate according to their individual needs. Our work as a Board is therefore built on a foundation of respectful communication, inclusive behaviors, and equitable treatment, and CIMC is committed to recruiting a diverse Board of Directors. All Board Members are expected to embrace, foster, and actively support these values, leading by example and signaling to the community that equity, inclusion and diversity are CIMC priorities.
These practitioners serve alongside the Guiding Teachers as CIMC's Board of Directors.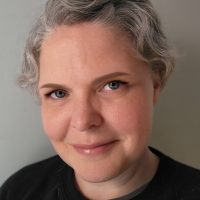 Christine Eaton
Christine Eaton entered CIMC for the first time in 2014 as a practitioner and in 2017 she joined the staff. After leaving her role as CIMC's Online Program Director in 2021, she finished her Master's Degree in Mindfulness Studies at Lesley University and completed Tara Brach and Jack Kornfield's Mindfulness Meditation Teacher Certification Program. She brings over 10 years of management experience with a focus on operations and a life-long passion for critically exploring communication and meaning. She is honored to contribute to imagining and creating the future of CIMC with other board members, teachers, staff, and the community of yogis. Christine has served on the Board since 2022.
David Gumpert
David Gumpert is an activist writer who reports on the struggles over corporate control of our food. He writes a blog — www.thecompletepatient.com — and has authored three books on food politics: The Raw Milk Revolution; Life, Liberty, and the Pursuit of Food Rights; and The Raw Milk Answer Book. He became involved in meditation and yoga in 1993 at Kripalu and began coming to CIMC in the late 1990s. David began spending large amounts of time in New Hampshire in 2008 and joined Valley Insight Meditation, a small sangha in Hanover and Lebanon, NH, where he served as on the board for five years. David also enjoys bicycling, hiking, and cross country skiing. David has served on the CIMC Board since 2014.
Barry Jacobson
Barry Jacobson has been attending CIMC and IMS for over 20 years. He spent the bulk of his professional life as a business consultant and database designer/implementer, focusing on the practical and useful implementation of technology. He has been a yoga student for over 40 years, starting at Reed College in 1970, and keeps discovering how little he knows. He lives in Lexington with his wife Gail Martin. Barry has served on the CIMC Board since 2014.
Emily Kales
Emily Kales is a clinical psychologist specializing in eating disorders, Lecturer in Psychology at Harvard Medical School, and on the faculty of both Northeastern University and the Graduate Consortium of Women's Studies. She recently published a book on the body and popular culture called Body Shots: Hollywood and the Culture of Eating Disorders. Shortly after moving to Cambridge from NYC, Emily founded and directed Feeding Ourselves, a program about mindfulness, eating, and the body which in turn led her to Larry Rosenberg and meditation practice (even before there was a CIMC!). In addition to being a longtime member and supporter of the center, Emily has been a frequent retreatant at IMS and other Vipassana centers here and abroad. Emily is very grateful for the opportunity to contribute to the continued growth of CIMC in our community and beyond. Emily has served on the CIMC Board since 2014.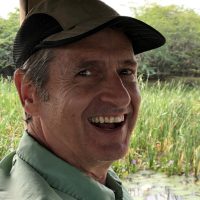 John Monterisi
John Monterisi is an English teacher, musician and retired civil litigation attorney. He has been practicing and learning with the teachers and community at CIMC since 1995 and served on its Board of Directors from 2009-2014. John completed the 8-week teaching practicum in Mindfulness Based Stress Reduction at U. Mass, sat retreats with Jon Kabat-Zinn, Larry Rosenberg and others, and currently practices weekly with a local kalyana mitta group of CIMC friends. He also serves on the Board of Directors for Health Access Sumbawa Inc., a non-profit that delivers medical care and health-related services to remote Indonesia. John is grateful for CIMC and the vital space it provides for an increasing number of people interested in meditation and Buddhism. A responsibility to keep the Center accessible, robust, welcoming, and responsive to its community, now and in the future inspires his work on the Board which he rejoined in 2022.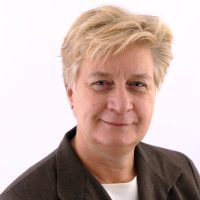 Cheryl Schaffer
Cheryl Schaffer has been a Vipassana practitioner since 1981. She became a member of the CIMC sangha many years ago and has volunteered as a retreat manager and around issues of racial justice at CIMC. She has a lifelong commitment to issues of social justice and a passion for activism, evidenced by her work as the CFO at the Union of Concerned Scientists, and the Deputy Director of the AIDS Action Committee. She has also served as the Executive Director of District 925 of the Service Employees International Union, and the Associate Director of the Boston College Center for Corporate Citizenship. She hopes that her experience working with non-profit management will help to ensure that CIMC is a strong, thriving, and effective organization able to offer the Dharma to all who seek an end to suffering. Cheryl has served on the Board since 2022.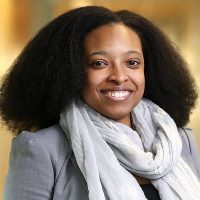 Erika Smith
Erika Smith first encountered the Dharma and meditation at CIMC in 2008. She has since been a dedicated member and practitioner. Erika is currently the Dean of the College at Connecticut College, and serves on the Board of Trustees of her undergraduate alma mater, Lehigh University. For the 21 years prior to her service at Connecticut College, she managed units that provide academic advising and academic support services for undergraduate students at Brandeis University. She has started to explore the practice of mindful leadership, and maintains connections with the Little Buddhas and Parents' Sanghas at CIMC as she and her partner raise their young child. Erika joined the CIMC Board in 2017, became Board President in 2023, and remains excited to serve the community and the Center in this way.
Greg Topakian
Greg Topakian dabbled in contemplative practices, and then in the winter of 1984-85 took a class with Larry Rosenberg.  Inspired by the experience, he attended the CIMC opening in June 1985 and since then has regularly practiced at CIMC, IMS and BCBS. Greg's professional background includes mathematics, economics, and actuarial science. He taught college economics, high school math, and retired as Actuarial Director at Harvard Pilgrim Health Care. Over the past thirty-five years, Greg has balanced his professional life with a daily practice of yoga and mindfulness meditation. Currently, he teaches mindfulness to employees of local colleges, town governments, and corporations across the state. In 2015, he established and continues to lead a weekly mindfulness group through his local library. As a member of the Board, he is honored to support CIMC as it offers the dharma to more and more people. Greg has served on the Board since 2022.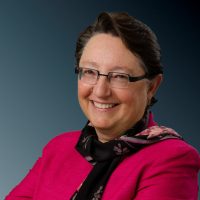 Rochelle Weichman
Rochelle Weichman retired from MIT as an Associate Dean, after almost 25 years at the Sloan School of Management. Over those years, she developed expertise in executive education, organizational development, culture change and leading teams. She is now joyfully relaxing, having time with her wife, painting, jogging and volunteering on boards.
Rochelle began her meditation practice in 1994 at CIMC, as stress relief from her work at MIT. Little did she know how important the practice would become in her life – so much more than stress reduction. Just before her retirement, Rochelle found time to volunteer and joined the committee focused on celebrating CIMC's 30th Anniversary. Rochelle is grateful for the opportunity to serve on the CIMC Board and contribute to the ongoing wellbeing of the Center. She has served on the Board since 2022.