CIMC endeavors to provide an inclusive and welcoming environment for all members of our community to practice and participate according to their individual needs. Our work as a Board is therefore built on a foundation of respectful communication, inclusive behaviors, and equitable treatment, and CIMC is committed to recruiting a diverse Board of Directors. All Board Members are expected to embrace, foster, and actively support these values, leading by example and signaling to the community that equity, inclusion and diversity are CIMC priorities.
These practitioners serve alongside the Guiding Teachers as CIMC's Board of Directors.
Sharon Bueno Washington
Sharon Bueno Washington is founder of Bueno Consulting, a leadership and organization development consultancy. For 30 years she's worked with clients around the globe, dedicating herself to the pursuit of creating healthy and high-functioning organizations, where people thrive, come to know their best selves, and engage in values aligned work that heals and supports the communities they serve. In her work, Sharon has committed herself to the eradication of oppression in all forms, supporting efforts that mitigate the societal/structural inequities created by racism, sexism and heterosexism. Over the last 16 years, Sharon has come to know the dharma while in meditation practice at IMS, Spirit Rock, and CIMC as well as in the quiet of nature and everyday experiences. In her work and relationships, she encourages the practice of mindfulness as the path to deeper understanding of self and authentic connection with others. Sharon joined the CIMC Board in 2020.
Betty Burkes
Betty Burkes has been an educator/activist for five decades. She has been a Montessori teacher for children, a peace educator with the United Nations, and educational consultant with Rethinkers in New Orleans. Her activism has been expressed internationally and nationally with the Women's International League for Peace and Freedom and as a columnist at the Cape Cod Times. She began her meditation practice over 40 years ago with Phiroz Mehta at the Buddhist Society in London, and with Krishnamurti during his residences near London. Since 2001 those seeds of mindfulness and loving kindness have been nourished at CIMC. Betty has served on the CIMC Board since 2012.
Jeff Goding
Jeff Goding helps leading executives and their organizations identify and overcome various forms of self-limitation. He started exploring meditative traditions in 1990, and began developing a more disciplined Vipassana practice after being introduced to CIMC in 2008. He continues to be attracted to all that enables us to cultivate our inner capacity to live wisely and well. With a little adventure travel, cooking and painting without a recipe, and improvisational storytelling on the side. Jeff has served on the CIMC Board since 2013.
David Gumpert
David Gumpert is an activist writer who reports on the struggles over corporate control of our food. He writes a blog — www.thecompletepatient.com — and has authored three books on food politics: The Raw Milk Revolution; Life, Liberty, and the Pursuit of Food Rights; and The Raw Milk Answer Book. He became involved in meditation and yoga in 1993 at Kripalu and began coming to CIMC in the late 1990s. David began spending large amounts of time in New Hampshire in 2008 and joined Valley Insight Meditation, a small sangha in Hanover and Lebanon, NH, where he served as on the board for five years. David also enjoys bicycling, hiking, and cross country skiing. David has served on the CIMC Board since 2014.
Barry Jacobson
Barry Jacobson has been attending CIMC and IMS for over 20 years. He spent the bulk of his professional life as a business consultant and database designer/implementer, focusing on the practical and useful implementation of technology. He has been a yoga student for over 40 years, starting at Reed College in 1970, and keeps discovering how little he knows. He lives in Lexington with his wife Gail Martin. Barry has served on the CIMC Board since 2014.
Judy Johnson
Years ago, Judy Johnson was urged by a close friend to try a class at CIMC. Once she had taken that first class ("Learning How to Live, Learning How to Die" with Larry Rosenberg), she knew she had found a community. Over the years, the teachings and her practice has become integral to her life.  For over 20 years. Judy practiced health care law in Boston, both in private practice and as Vice President for Legal Affairs at New England Medical Center Hospital. She served as a volunteer member of the ethics committee at Boston Children's Hospital and as President of the Board of Directors at Germaine Lawrence School, a residential program for adolescents with mental illness. Having been drawn to the ethical questions raised by health law, she completed a medical ethics fellowship at Harvard. She practiced clinical ethics at Boston Children's Hospital and taught in the Master's Degree Program in Ethics at Harvard Medical School, retiring in 2018. She has traveled widely, including trips to Europe and Southeast Asia and scuba diving adventures in Indonesia. Judith has served on the CIMC Board since 2019.
Emily Kales
Emily Kales is a clinical psychologist specializing in eating disorders, Lecturer in Psychology at Harvard Medical School, and on the faculty of both Northeastern University and the Graduate Consortium of Women's Studies. She recently published a book on the body and popular culture called Body Shots: Hollywood and the Culture of Eating Disorders. Shortly after moving to Cambridge from NYC, Emily founded and directed Feeding Ourselves, a program about mindfulness, eating, and the body which in turn led her to Larry Rosenberg and meditation practice (even before there was a CIMC!). In addition to being a longtime member and supporter of the center, Emily has been a frequent retreatant at IMS and other Vipassana centers here and abroad. Emily is very grateful for the opportunity to contribute to the continued growth of CIMC in our community and beyond. Emily has served on the CIMC Board since 2014.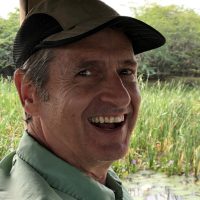 John Monterisi
John Monterisi is an English teacher, musician and retired civil litigation attorney. He has been practicing and learning with the teachers and community at CIMC since 1995 and served on its Board of Directors from 2009-2014. John completed the 8-week teaching practicum in Mindfulness Based Stress Reduction at U. Mass, sat retreats with Jon Kabat-Zinn, Larry Rosenberg and others, and currently practices weekly with a local kalyana mitta group of CIMC friends. He also serves on the Board of Directors for Health Access Sumbawa Inc., a non-profit that delivers medical care and health-related services to remote Indonesia. John is grateful for CIMC and the vital space it provides for an increasing number of people interested in meditation and Buddhism. A responsibility to keep the Center accessible, robust, welcoming, and responsive to its community, now and in the future inspires his work on the Board which he rejoined in 2022.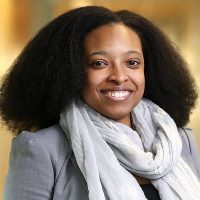 Erika Smith
Erika Smith first encountered the dharma and meditation at CIMC in 2008. She has since been a dedicated member and practitioner. Erika is the Dean of Academic Services and an affiliated researcher at the Institute for Child, Youth, and Family Policy at Brandeis University where she has worked for 17 years. As Dean, she manages the units that provide academic advising and academic support services for the university's undergraduates. She runs a beginners' faculty/staff meditation group on campus, and has started to explore the practice of mindful leadership. Erika joined the CIMC Board in 2017, and is excited to serve the community and the Center in this way.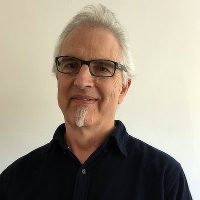 Peter Warren
Peter Warren has had a regular meditation practice for over 20 years, including numerous retreats. He has been studying the dharma since 1974, and has been a member of CIMC since 1998. He has recently retired from a bioinformatics career in research labs and biopharma, developing software and doing biological data mining and analytics. His most recent work was at Boston Children's Hospital, writing software to elucidate the structure of complex protein-bound sugar molecules, which have key biological roles such as immune system functioning. Peter is chair of the Planning Committee for his neighborhood at Moon Hill Road, a mid-century modern enclave in Lexington developed under Walter Gropius. In all of the above, and throughout many years as an improvising musician, one thing has always stood out for Peter: the way new ideas and solutions emerge organically when people mindfully enter the space of possibilities together, with mutual respect and curiosity. Peter hopes to continue learning to engage with others and with everyday life from that place of stillness, love and compassion. Peter joined the CIMC Board in 2017.