Madeline Klyne: Core Teacher
Madeline Klyne has loved the dharma since 1986. She is a co-founder and teacher of South Shore Insight Meditation Center and a visiting teacher at Insight Meditation Society. Madeline teaches retreats for LGBTQ communities at Spirit Rock Meditation Center and Garrison Institute. She has also taught Mindfulness Based Stress Reduction in MA prisons. Madeline delights in exploring practice in daily life with all who are interested.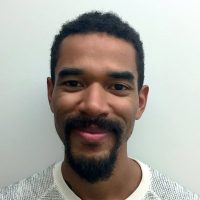 Matthew Hepburn: Core Teacher
Matthew Hepburn has been offering meditation instruction at CIMC since 2012. Beyond CIMC, he has taught meditation in prisons, in schools and as a trainee at the Insight Meditation Society in Barre, MA where he is currently a participant in the 2017-2021 Teacher Training Program.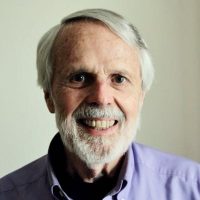 Ron Denhardt
Ron Denhardt has practiced Insight Meditation and in the Zen tradition since 1989.  He has been teaching at CIMC since 2006, where he teaches the Elders' Group and other classes. He also teaches meditation at colleges, adult education centers, and other community organizations. He finds it very heartening when practitioners realize personal freedom is possible and that their own freedom will be beneficial to all.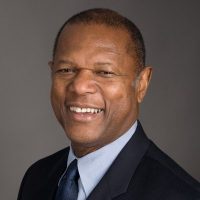 George Mumford
George Mumford has taught meditation since 1986 in a range of environments, from prisons to Harvard Medical School. He is also a sports psychology consultant and a personal and organizational development consultant. In 2003, George was one of several teachers invited to participate in Healing through Great Difficulty: a meeting between His Holiness, the Dalai Lama, former Prisoners, and Meditation Teachers. George currently works with coach Phil Jackson and has consulted on each of the NBA championship teams Jackson coached. He works with high school, college, and Olympic athletes, inmates, and corporate executives. George is a sought-after public speaker at both business and athletic conferences, nationally and internationally, and is the author of The Mindful Athlete: Secrets to Pure Performance.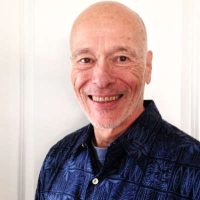 Doug Phillips
Doug Phillips has taught insight meditation since 1995. He brings a strong commitment and interest to the integration of formal practice and intimacy in relationships in daily living. His teaching has been deeply influenced by Larry Rosenberg, Vimala Thakar and J. Krishnamurti, and he is the Senior Guiding Teacher for Empty Sky Sangha in West Cornwall, CT and Lexington, MA. Doug is also an authorized teacher of Koan Zen in the Soto tradition and a psychologist in private practice in Newton, MA. His talks are available at emptyskysangha.org, the Insight Meditation Society and Dharma Seed.
Zeenat Potia
Zeenat Potia has served on the Board of Directors and taught meditation at CIMC since 2012. Currently she co-leads CIMC's 35 & Under and Little Buddhas Affinity groups. Growing up in Mumbai, India, Zeenat had the good fortune to be in spaces where diverse religious traditions flourished and intermingled: the street, homes of friends, temples, mosques, churches and synagogues. The warmth, color, and community of this secular vessel formed the perfect ground for her early spiritual practice. When she was introduced to Vipassana meditation at CIMC in Cambridge in 2009, it was love at first breath. As an immigrant to the United States, and a working mother of two young daughters, her practice and teaching stem from an aspiration to create a kinder, wiser, and more sustainable world for all who live in it.