Larry Rosenberg: Founder and Guiding Teacher
Larry Rosenberg is the founder and a Guiding Teacher at CIMC. Larry is the author of Breath by Breath: The Liberating Practice of Insight Meditation, Living in the Light of Death: On the Art of Being Fully Alive, and Three Steps to Awakening: A Practice for Bringing Mindfulness to Life.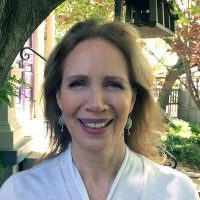 Narayan Helen Liebenson: Guiding Teacher
Narayan Helen Liebenson is a guiding teacher at the Cambridge Insight Meditation Center where she has been teaching since it opened its doors in 1985. She is an Emeritus Guiding Teacher at IMS (the Insight Meditation Society) in Barre, Massachusetts, after serving as a guiding teacher there for twenty years. Narayan is the author of a small book entitled Life as Meditation, and The Magnanimous Heart; Compassion and Love, Loss and Grief, Joy and Liberation. Her training includes over 35 years in the Theravada tradition as well as ten years in the Chan tradition with the late Master Sheng-yen. She finds it a joy and a privilege to share the Buddha's teachings with all who are interested.
Madeline Klyne: Resident Teacher
Madeline Klyne has loved the dharma since 1986. She is a co-founder and teacher of South Shore Insight Meditation Center and a visiting teacher at Insight Meditation Society. Madeline teaches retreats for LGBTQIA+ communities at Spirit Rock Meditation Center and Garrison Institute. She has also taught Mindfulness Based Stress Reduction in MA prisons. Madeline delights in exploring practice in daily life with all who are interested.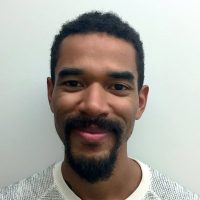 Matthew Hepburn: Core Teacher
Matthew Hepburn is a teacher of the dharma with extensive training and a passion for getting real about what it means to live well. He began offering meditation instruction in 2012 in schools, in prisons and here at CIMC. Today he teaches mindfulness, early Buddhist wisdom, and secular contemplative practices at meditation centers in New England and across North America, including at silent retreat centers such as the Insight Meditation Society in Barre, MA, and by developing content for broad audiences at Ten Percent Happier.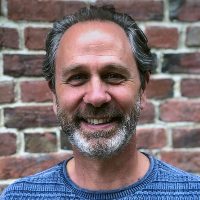 Chas DiCapua
Chas has been practicing mindfulness and Buddhist meditation, primarily in the Theravada school, for over 30 years.  In 2003 Chas was invited to be the Resident Teacher at the Insight Meditation Society in Barre, MA where he continues to serve in that role.  Chas is a graduate of the four-year Insight Meditation Society / Spirit Rock Teacher Training Program. He is interested in how the basic material of our everyday lives, including relationships, can be used as a vehicle for awakening. Chas teaches retreats at IMS, and at centers and Sanghas throughout the country.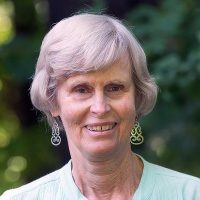 Olivia Hoblitzelle
Olivia Hoblitzelle is a writer and teacher whose love of the dharma and Insight Meditation started in the early '70s, including practice for many years in a devotional tradition from India. She has taught contemplative practices in a wide range of venues, including being a pioneer in Mind/Body medicine and training health professionals through Harvard Medical School. Her best-selling book Ten Thousand Joys & Ten Thousand Sorrows: A Couple's Journey Through Alzheimer's (2010) won many awards. Her most recent book, Aging with Wisdom, was published in 2017.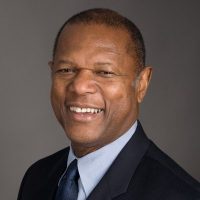 George Mumford
George Mumford has taught meditation since 1986 in a range of environments, from prisons to Harvard Medical School. He is also a sports psychology consultant and a personal and organizational development consultant teaching the art of performance and mindfulness to people from every walk of life — high school, college, and Olympic athletes, inmates, and corporate executives — using concepts that are powerful, yet easy to understand and apply. In 2003, George was one of several teachers invited to participate in Healing through Great Difficulty: a meeting between His Holiness, the Dalai Lama, former Prisoners, and Meditation Teachers. George is the author of The Mindful Athlete: Secrets to Pure Performance and Unlocked: Embrace Your Greatness, Find the Flow, Discover Success.
Zeenat Potia
Zeenat Potia teaches meditation in Buddhist and secular spaces. She has over 15 years of training, with extensive silent retreat experience in the early Buddhist tradition and advanced trauma-sensitive mindfulness. Zeenat incorporates her life experience — as a South Asian immigrant, as a mother, and as a strategic communications professional in higher education, non-profit, and publishing for over 20 years — into her teaching.
Her current work integrates mindfulness, 12-step recovery, and Internal Family Systems as a way to heal intergenerational trauma and transform structures of internal and external oppression. She is committed to sharing mindfulness with underserved and underrepresented populations. Zeenat has taught at the Cambridge Insight Meditation Center since 2014, as well as teaching meditation in organizations and universities throughout the Boston area. Learn more at: www.zeenatpotia.com