Registration for this program is closed.
This program will be held in person at our center in Cambridge. Registration will close at 4:00pm on Thursday, October 6. Space is limited, and late and walk-in registration will not be available. Masks will be required throughout the Center.
---
In this workshop we will explore what it means to take refuge in the Buddha, Dharma, and Sangha in daily life in real time with real examples.
Taking refuge in the Buddha is the recognition that we all have Buddha Nature (The Masterpiece Within).
Taking refuge in the Dharma is using the teachings of the Buddha, the path the Buddha used to become awake. When people saw the radiance of the Buddha, they asked him if he were a God, a Deva, etc. and he answered, "I am aware."
Taking refuge in the Sangha is the extended community of beings practicing the Dharma beyond the Monasteries and enclaves of folks committed to unlocking the Buddha Nature by way of the Dharma, the Buddha's teachings.
Our afternoon together will include meditation, discourse, discussion and question and answer segments. This program is appropriate for new and experienced practitioners alike. Everyone is welcome.
Full and partial scholarships are available up to 72 hours before the start of the program.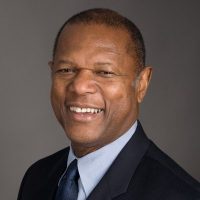 George Mumford has taught meditation since 1986 in a range of environments, from prisons to Harvard Medical School. He is also a sports psychology consultant and a personal and organizational development consultant. In 2003, George was one of several teachers invited to participate in Healing through Great Difficulty: a meeting between His Holiness, the Dalai Lama, former Prisoners, and Meditation Teachers. George currently works with coach Phil Jackson and has consulted on each of the NBA championship teams Jackson coached. He works with high school, college, and Olympic athletes, inmates, and corporate executives. George is a sought-after public speaker at both business and athletic conferences, nationally and internationally, and is the author of The Mindful Athlete: Secrets to Pure Performance.