Registration for this program is closed as it has reached capacity.
Please write to office@cambridgeinsight.org to be added to a waitlist.
---
This program will be held in person at our center in Cambridge with CIMC's Covid protocols in place:
All participants must be fully vaccinated and document their Covid vaccination status via CrowdPass within 24 hours of registration. You will be invited to do so upon registration for the program.
Masks must be worn while inside the meditation center, except during lunch. (A vegetarian meal will be provided—see our additional information tab.)
This retreat is limited to 48 participants. Registration will close at 4:00pm on Thursday, May 12th. Late and walk-in registration will not be available.
---
Concentration and insight are like two wings of a bird, each is essential for traversing the path of practice and liberation. Without a concentrated mind, it is hard to see deeply into the nature of things, to arrive at roots rather than flit around in the branches. Without turning this concentrated mind to clearly observe the nature of our own body, heart, and mind we do not touch the wisdom that transforms the way we live and love and relate to all of life. Please join us in following the Buddha's invitation to "come and see" for yourself what is possible when we learn to move in the deep and clear waters of the heart.
This program is appropriate for both new and experienced meditators. Our time together will include sitting meditation with instructions, walking meditation, talks and time for discussion and questions. Everyone is welcome.
Full and partial scholarships are available.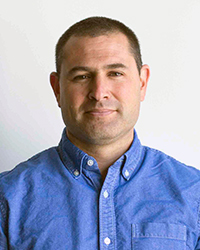 Will Kabat-Zinn spent his early practice years at the Insight Meditation Society with Larry Rosenberg, Sharon Salzberg, and Joseph Goldstein and at Panditarama Forest Meditation Center in Burma under the guidance of Sayadaw U Pandita. Will was deeply influenced by his friendship with Dr. Rina Sircar who carried the lineage of Mingon Sayadaw through her teacher Taungpulu Sayadaw, and by the fierce compassion of Chan Master Sheng Yen who he met and practiced with in New York. He lives in the East Bay with his wife and two sons.